We can support learning about the Early Modern Britain period of the Key Stage 3 History curriculum with our sessions, providing pupils with the unique opportunity to see real objects relating to the English Civil War and Oliver Cromwell, handle replica objects, and examine primary source documents. Our sessions aim to promote discussion and debate using a variety of evidence on the causes and events of the Civil War and the trial of Charles I.

Why visit the Cromwell Museum?

A visit to the Cromwell Museum gives students a unique opportunity to:
See real objects owned by or associated with Oliver Cromwell, his life and times up close
To learn about events and themes with knowledgeable museum staff and volunteers
Handle replica artefacts alongside seeing original items
Discuss key themes including citizenship, British values, democracy, questioning evidence and reputations
Have a session tailored to fit your needs and learning objectives
Have an enjoyable, safe learning experience away from the classroom
Virtual Sessions
We can offer many of our sessions as virtual sessions using video-conferencing. In these sessions, led by our expert staff and volunteers, we bring the Museum to you in your classroom, allowing your students to see original objects up close, meet civil war soldiers, and take part in fun and engaging hands-on activities. In short: all the exciting benefits of visiting us, but on your time, without travel costs, and in the safety of your school environment.
Please contact us if you are interested in having a virtual session with us. We are continuing to develop our virtual education programme, and will have more information up on our website when it is available.
Our Sessions
Our standard sessions are included below. We are happy to tailor these sessions to fit your learning aims about Cromwell, the Civil War Huntingdon's history or the role of Museums. Our volunteer re-enactors are often able to join us for our sessions to bring first-hand knowledge to learners, as is our Curator to offer his expertise in Q&A sessions.
Ready to book?
Contact our Learning and Communities Officer at learning@cromwellmuseum.com or 01480 702216 to find our more information, discuss how we can meet your requirements, and book your session with us.

Loans Boxes
We have developed two new loans boxes over the last year. With them, your class can discover who Oliver Cromwell was, and what it was like to live in his time, in their own classroom. Our loans boxes contain replica objects, documents, digital resources, and suggestions for activities to do with them and how they can support your curriculum.
If you're interested in trialling one of our new loans boxes, please get in touch! Contact learning@cromwellmuseum.com to find out more.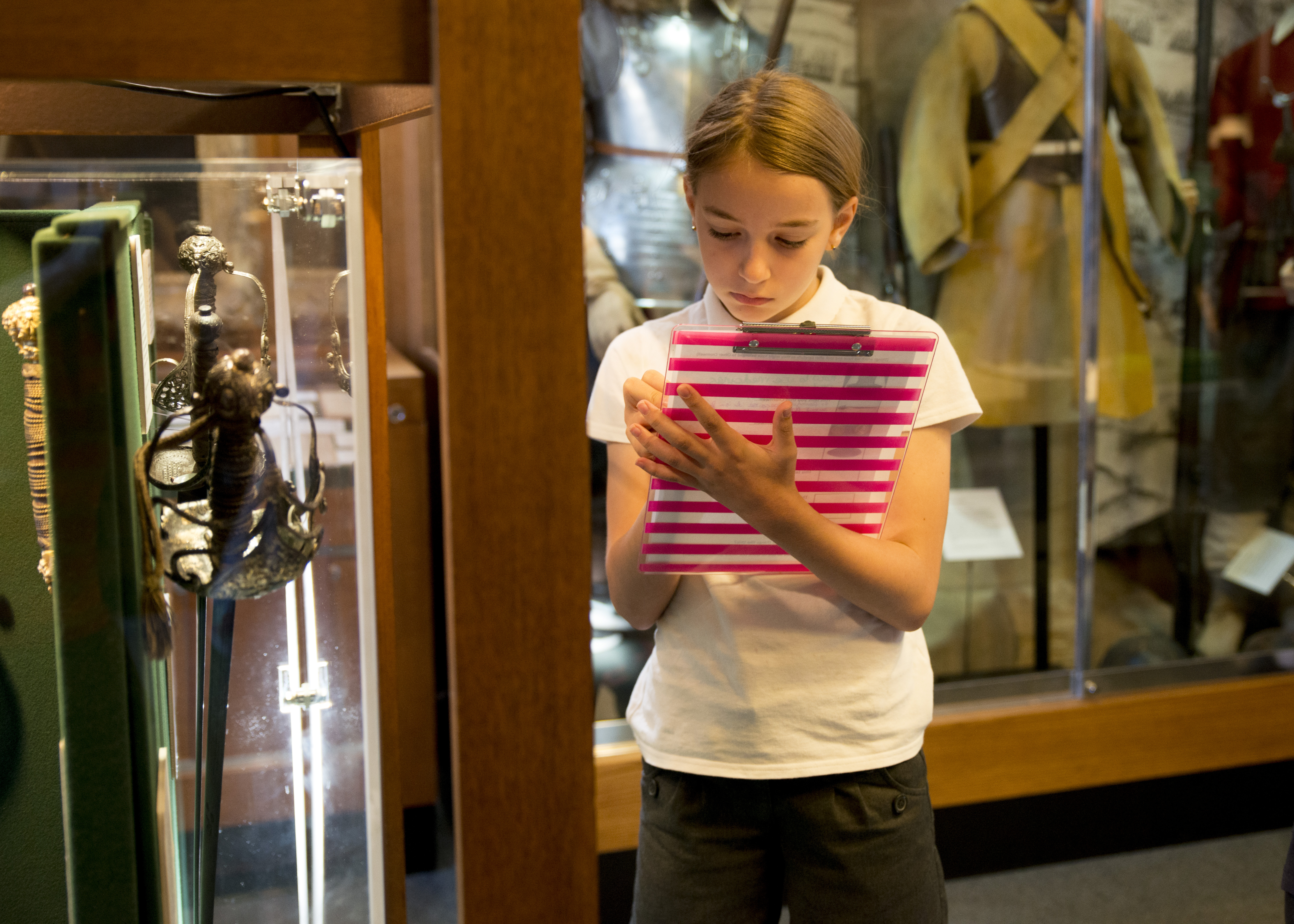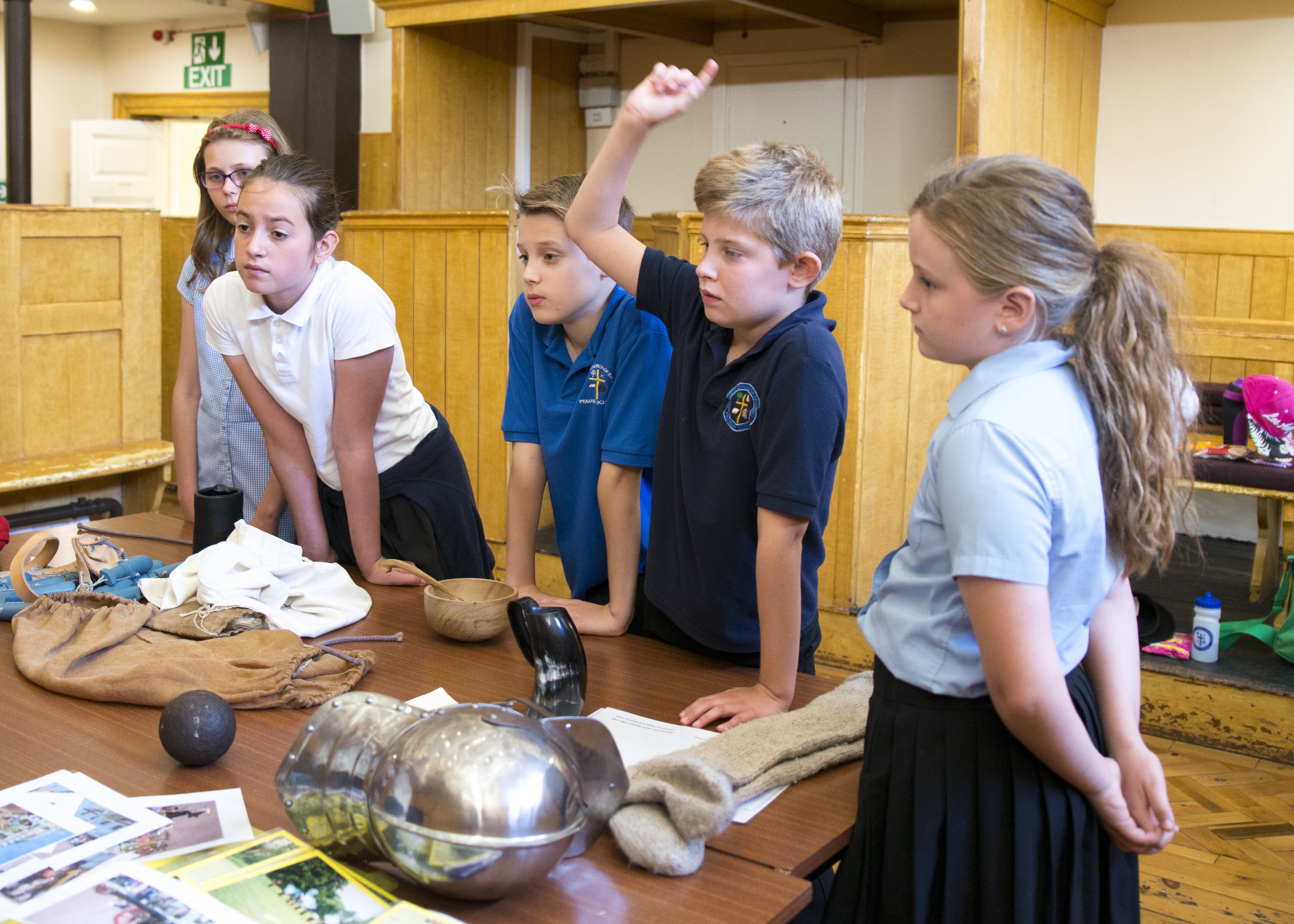 Resources
Self-Led Tour: Cromwell's Huntingdon
What was Huntingdon like in Cromwell's time?
*NEW* Evidence for Cromwell and his Life
How do we know what we know about Cromwell?
Cromwell's Huntingdon
What was Huntingdon like in Cromwell's time?
'Cruel Necessity' – the Trial of Charles I
Using dialogue from the original trial, and set in...
Civil War!
Why was there a Civil War in this country 350 year...
Pictures of the Past
What do portraits tell us about people from the pa...
Who was Oliver Cromwell?
Ideal for local schools looking at local history o...
Back to Learning Hub