Guided Tours

We can provide guided tours for groups, historical societies and coach tours by prior arrangement. We offer three tours, each lasting about 30 minutes:
The Cromwell Museum: find out more about the life of Oliver Cromwell and explore the astonishing collection of objects, paintings, and documents on display.
Huntingdon Town Hall: discover Huntingdon Town Hall, a site of justice for over 500 years and home to an 18th century Assembly Room and Law Courts, and hear the stories of infamous witchcraft and murder trials that took place.
Cromwell's Huntingdon: tour the key historic buildings and sites associated with Cromwell around the town of Huntingdon.
All three tours are accessible for wheelchairs, and all three have a maximum of 18 people per tour. For larger tour groups we can split your group and rotate them between two or three of these tours to meet your needs. For more information on charges and practical information please go to our Visit Information page.
Talks to Groups
We are happy to come out to give talks to groups, including historical societies, U3A groups, Rotary, Women's Institute and others. Amongst the talks we can offer are:
Introduction to the Cromwell Museum
Housed in a medieval building in the centre of Huntingdon is the best collection in the world of artefacts relating to the 17th century soldier and statesman Oliver Cromwell. Discover the story behind the museum building, the collection, and what goes on behind the scenes, as well as finding out more about some of the remarkable treasures on display.
The Private Life of Oliver Cromwell
Who was Oliver Cromwell? Soldier, Statesman, Lord Protector? This talk looks at Cromwell as a person, his family and explodes some of the myths about him, focussing a little less on the traditional approach of his career as a soldier and politician, and allows the audience to uncover some of the controversies about his life and see him as a person 'Warts and all'.
'The World Turned Upside Down' – the experience of the British Civil Wars
We tend to think of the English Civil Wars as being rather romantic – with dashing stories of cavaliers and roundheads, but what was it really like for those who lived through this turbulent period? This talk looks at the experience of ordinary people, soldiers and civilians, of one of the bloodiest and most important times in our history, including the real birth of 'fake news' and the origins of some of our modern sayings.
'Birth of the British Army': The New Model Army 1645 - 60
Find out the forgotten story of how the senior regiments in the British army were formed from one of our most formidable armies which was a political power, full of religious fundamentalists! Discover its foundation, military career and role in the restoration, and how the founding father of this army was not Oliver Cromwell but one of the country's finest soldiers who is often forgotten.
We charge for delivering talks to cover the time of the person delivering the talk and generate funds to help the Museum. For 2023-24 we charge £70 for a talk, plus any travel expenses outside of the area. Please contact us for more information or to book at: museum@cromwellmuseum.com
For Young People's Groups (Scouts, Guides, etc)
We can deliver any of the sessions we offer to schools to Scouts or Guides groups. Please see our Key Stage 3 Sessions to see what we have on offer.
For Groups with Additional Needs
We can provide small group visits which make particular use of some of our handling collection and replica items; these are ideal for example for small groups from care homes, groups with visual impairments and students with learning difficulties. These sessions can be tailored to meet your particular needs; please contact us by e-mailing learning@cromwellmuseum.com to find out more.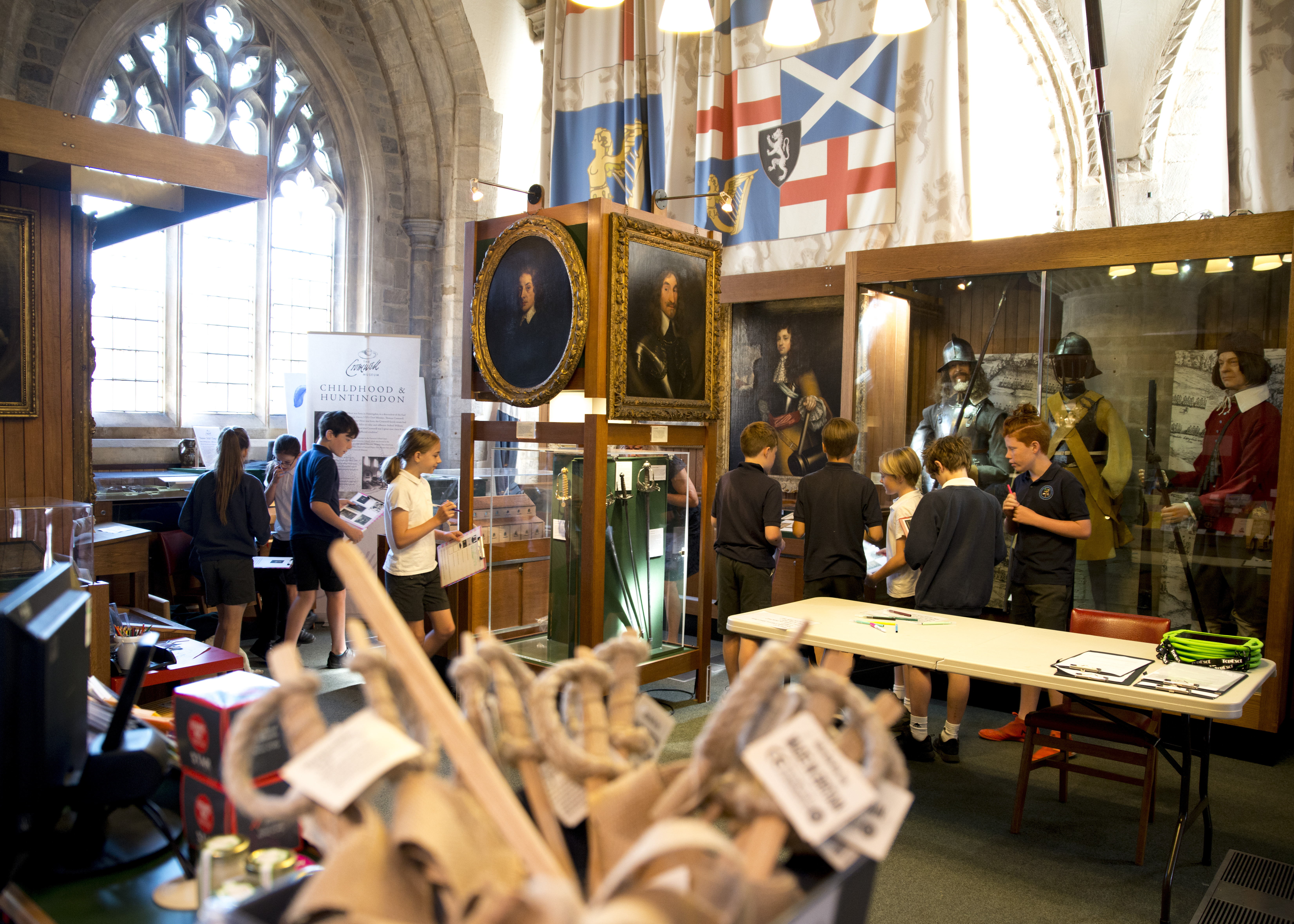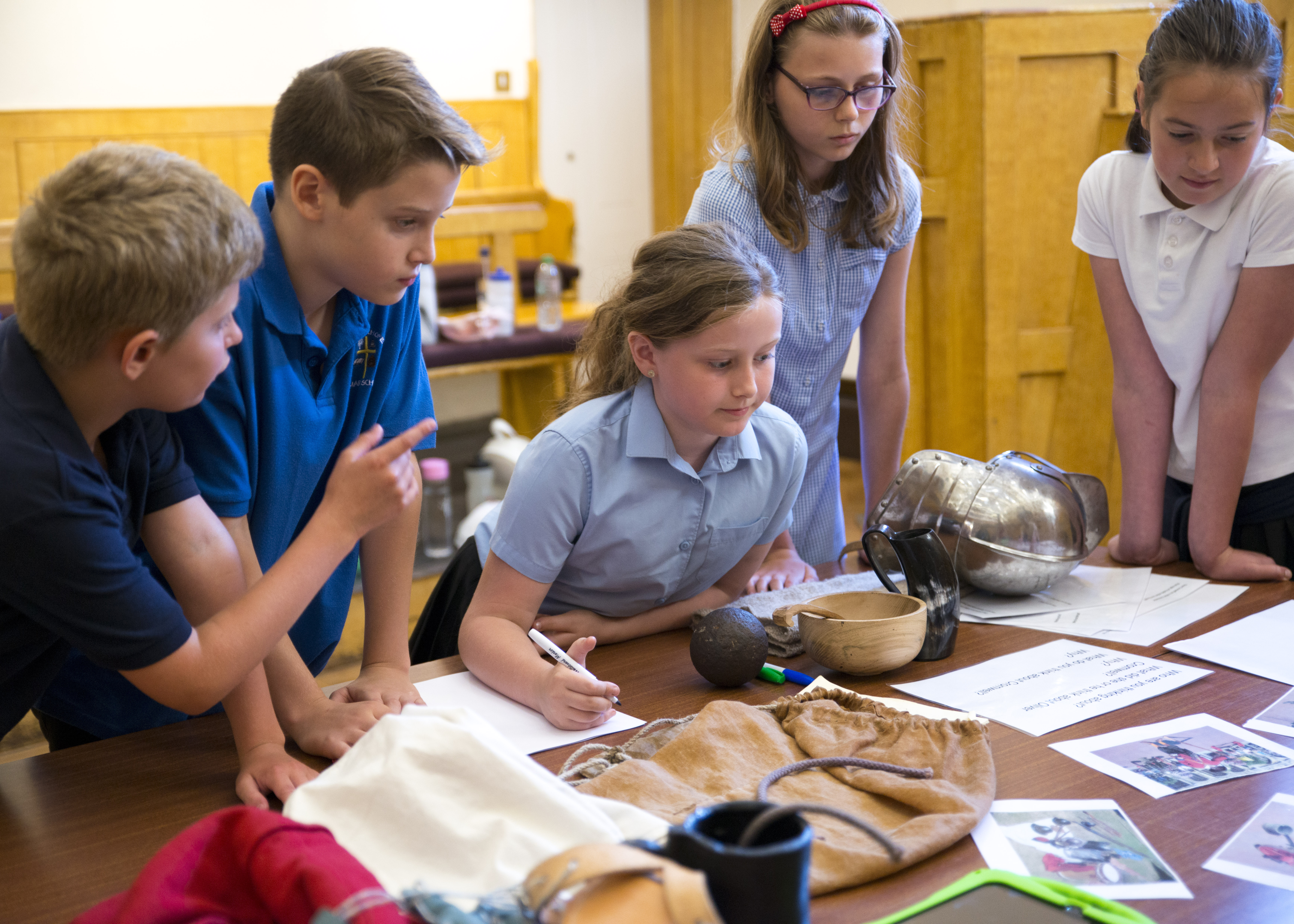 Back to Learning Hub