Fact, fiction and controversies
---
Cromwell and the Cathedral
13 cathedrals were badly damaged by Parliamentary forces in the English Civil War. 'Of these only one - Peterborough Cathedral - was damaged by forces commanded by Cromwell.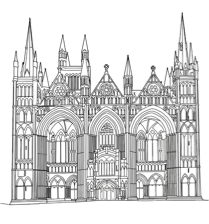 Did Cromwell Ban Christmas?
In a word no, Puritan MPs in Parliament did in 1647. We don't know Cromwell's views on Christmas.

Did you know...
Oliver Cromwell was the first person in England recorded as having eaten Pineapple. We don't know what he thought of it though!