The Museum has a wealth of treasures to see and delight visitors of all ages: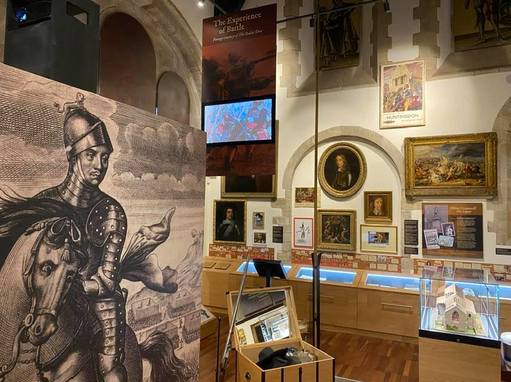 Cromwell's hat – an amazing survival is this 17th century hat, believed to have belonged to Cromwell and been worn by him when dismissing the 'Rump' Parliament. We also have a replica that you can try on!



Portraits and Paintings – we have an interesting collection of portraits of Cromwell (including the famed 'warts and all' portrait by Sir Peter Lely), his family and many other important characters from the period.



Arms and Armour – see original arms and armour from the time of the Civil Wars, including several of Cromwell's swords.
Personal items – we have astonishing personal items belonging to Cromwell and his family, including his gunpowder flask, an exquisite chest given to him as a diplomatic gift, and his medical cabinet.
Family activities – we have a number of trails and activities for our younger visitors, including replica items and costumes to handle and try on.