The building in which the Museum is housed was once the west end of the infirmary hall of what was, before the Reformation, the Hospital of St John the Baptist. This small fragment of what was once a much larger building dates to c. 1170-90. The hospital was run by the Augustinian Canons, and provided some medical treatment as well as overnight accommodation for pilgrims and travellers.
This part of the building survived the Dissolution of the Monasteries and by 1565 had been fitted out as the town's grammar school, with lodgings for the schoolmaster provided on an upper floor. This became the 'Huntingdon Free School', the student body formed of the sons of the town's Burgesses and Freemen (very broadly, the wealthier residents of a borough who shared communal rights and responsibilities within the town). There were probably only about 20 students of mixed ages at a time, but within a much smaller community – by 1600 Huntingdon had a population of about 2,000 people, about average for a county town at this time.
The curriculum would have been very much that of a 'classical' education, with the boys taught Greek and Latin, some history, mathematics and geography, as well as lessons in religion and morals. Oliver Cromwell and the celebrated diarist Samuel Pepys both attended the school, Cromwell between 1610 and 1616, Pepys from about 1642 until 1644. You can find out more about Pepys from the Samuel Pepys Club.
The building remained in use by Huntingdon Grammar School until the 1930s but was used again during the Second World War as a classroom for evacuees.
In 1958 an exhibition was held at Huntingdon Town Hall to commemorate the 300th anniversary of Cromwell's death. The exhibition proved to be so successful that it was decided to create a permanent museum in the town to house items relating to Cromwell, with support from both the local councils and the Cromwell Association. As such the Cromwell Museum was opened in our current building in 1962.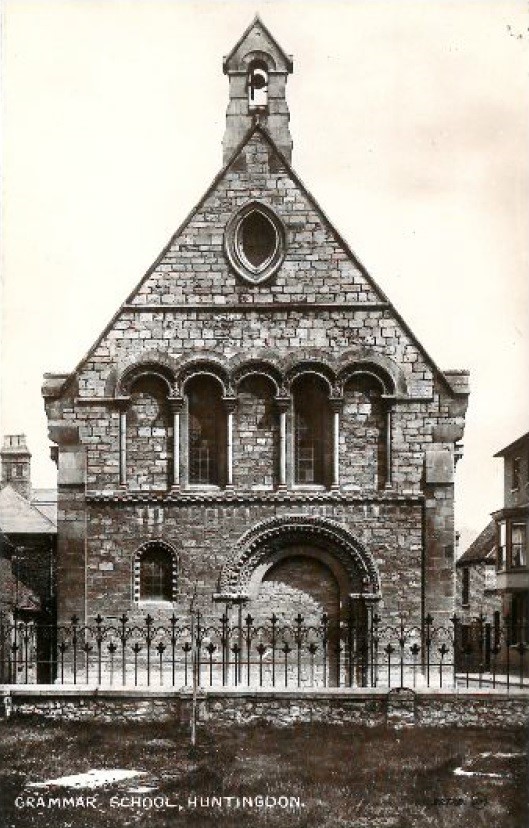 Early 1900s postcard of the Museum building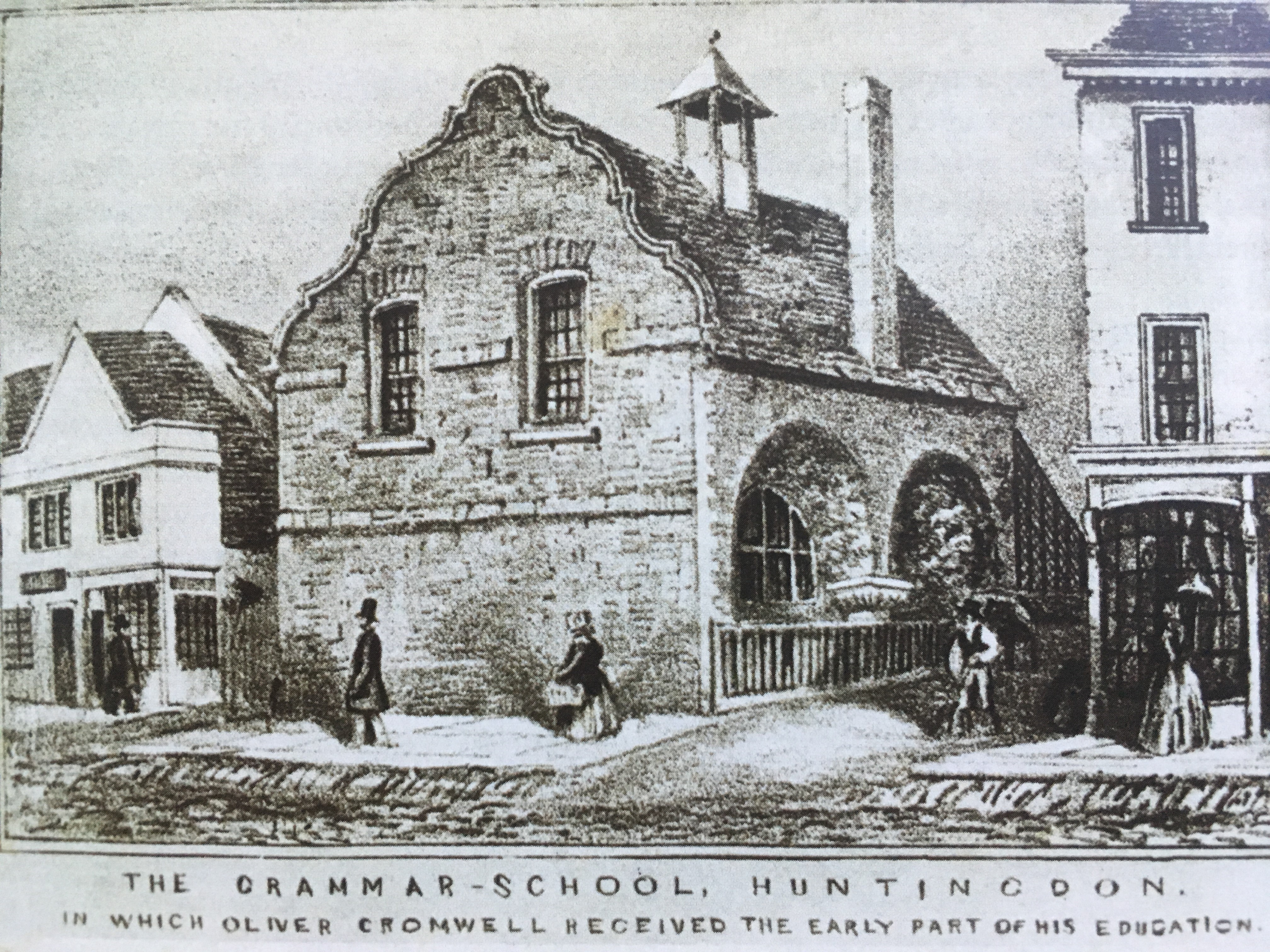 Huntingdon Grammar School, c. 1800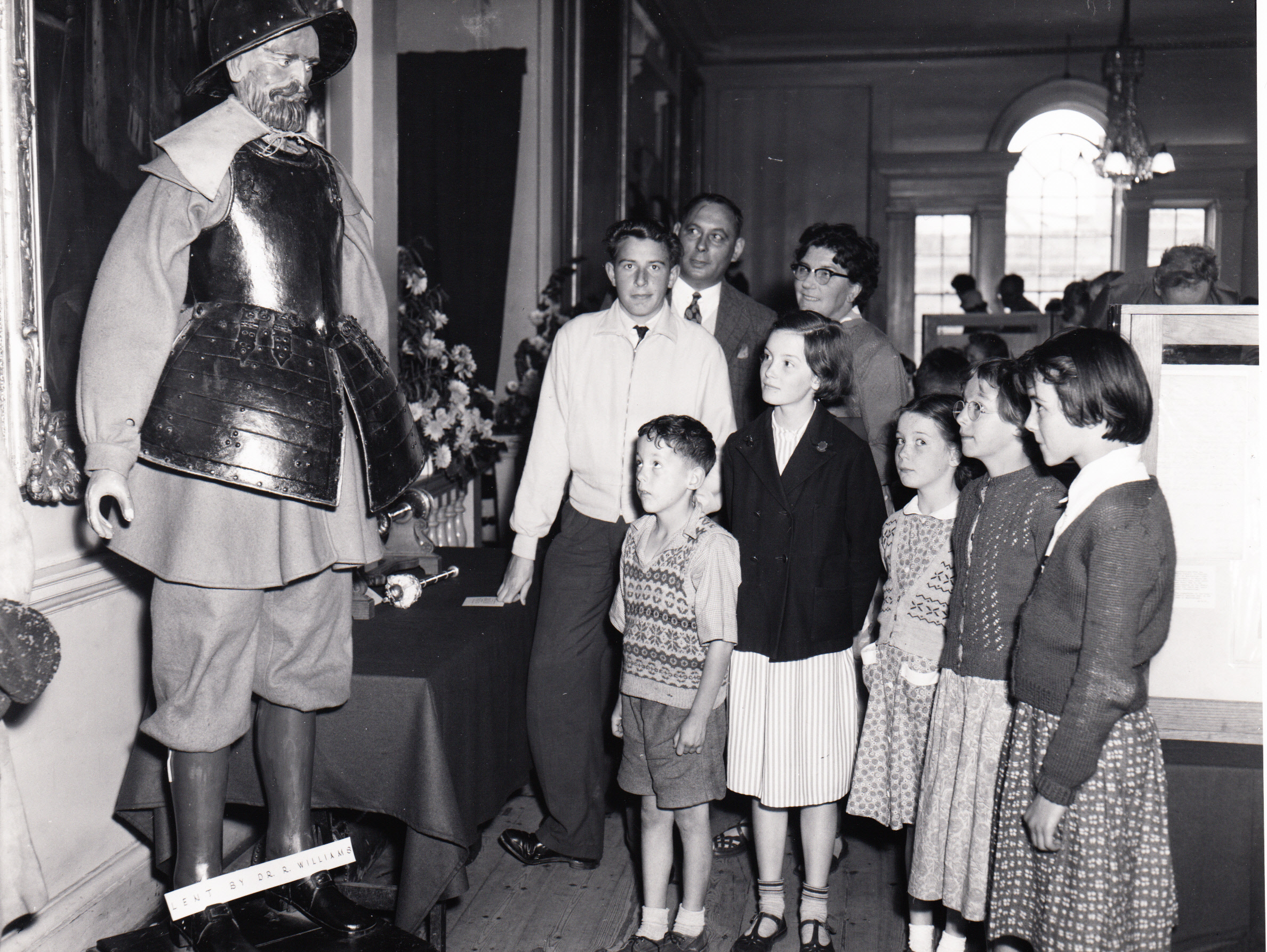 The 1958 Cromwell commemorative exhibition, Huntingdon Town Hall