As well as being Cromwell's birthplace, Huntingdon is a traditional Cambridgeshire market town, with a rich history to explore. The town has some links back to the Anglo Saxon period, and next to the river lies the remains of a Norman motte and bailey castle which was besieged next to the river, in the civil wars of the 12th century. After this Huntingdon prospered as a bridging point of the River Great Ouse, and Huntingdon grew into a market town, it was granted a charter by King John in 1205 and became the county town of Huntingdonshire. The well-preserved 14th century bridge was once the main route of Ermine Street over the river and is still in use today.
Huntingdon gained a reputation in the 18th and 19th centuries as a coaching town and still has several coaching inns. These include the George, famed for its intact 17th century yard which is used for annual Shakespeare performances in the summer, and the Falcon, used by Cromwell as his headquarters for raising his regiment of 'Ironsides' in 1643.
Other famous residents of Huntingdon include John Montagu, the 4th Earl of Sandwich (the man who gave his name to the, um, sandwich) and our patron Sir John Major, Huntingdon's Member of Parliament who rose to become Prime Minister.
The historic town can be explored by one of two guided trails, available from the Museum. One explores the sites related to Cromwell, including the site of his family home where he was born and lived for over thirty years. The other is the Historic Town Trail, which takes you on a walk from the Town Hall, past the 'Thinking Soldier' war memorial and the 16th century Falcon Inn and All Saints' Church, where the font is reputed to have been used for Cromwell's baptism. The route includes old gaols, historic pubs and the picturesque riverside park with its 19th century mill.
Huntingdon has a great range of shops, cafes, restaurants and places to eat, so as you visit the Museum, do also take the time to explore and spend some time in the town.
Outside the town, Hinchingbrooke House, once owned by the Cromwell family and today a school, is open for guided tours on summer Sunday afternoons. The town is also famed for Huntingdon Racecourse, which holds meetings throughout the year.
For more information on what else to see in Huntingdon, visit Huntingdon First's website.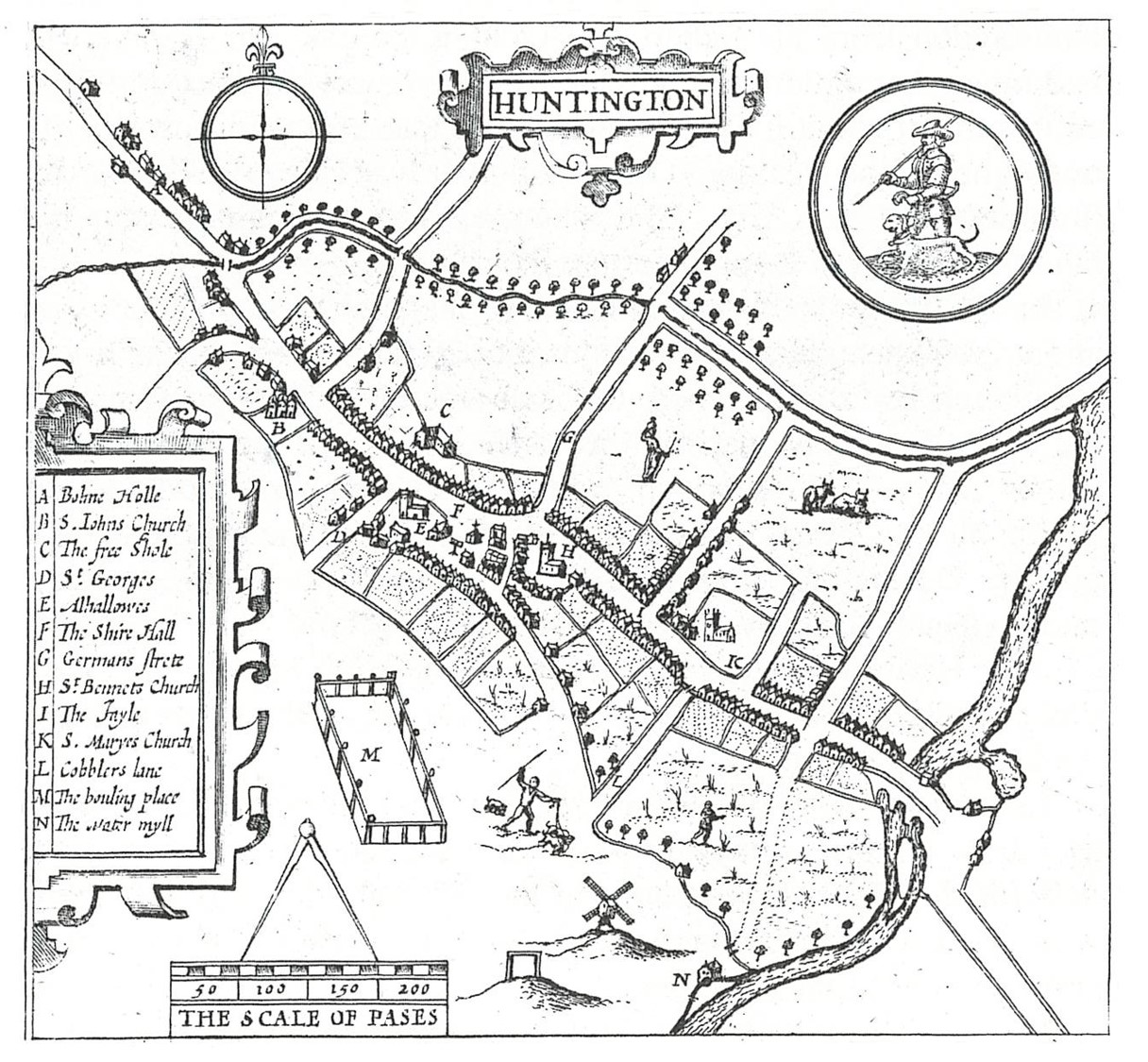 John Speed's map of Huntingdon, 1610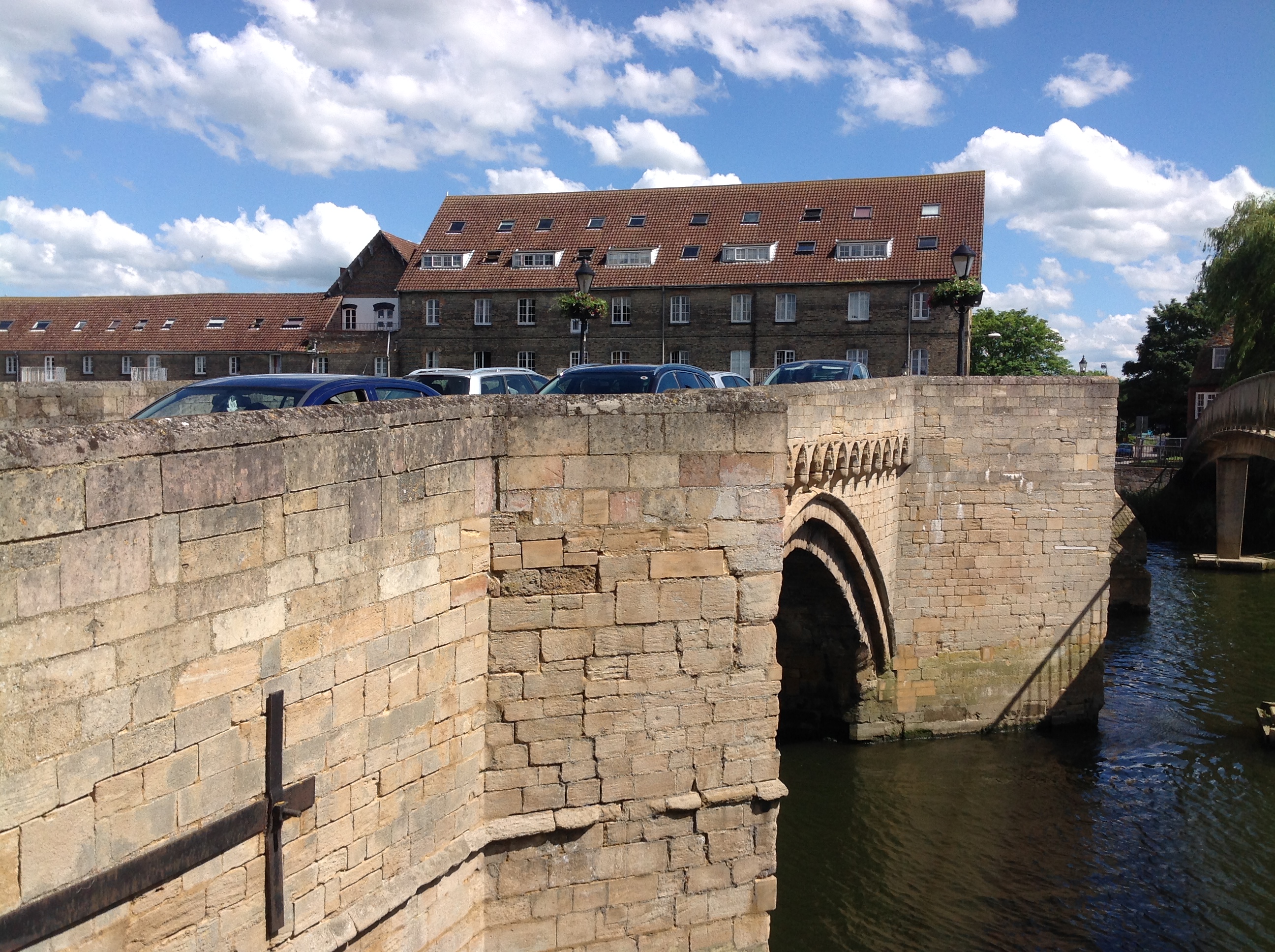 14th century bridge between Huntingdon and Godmanchester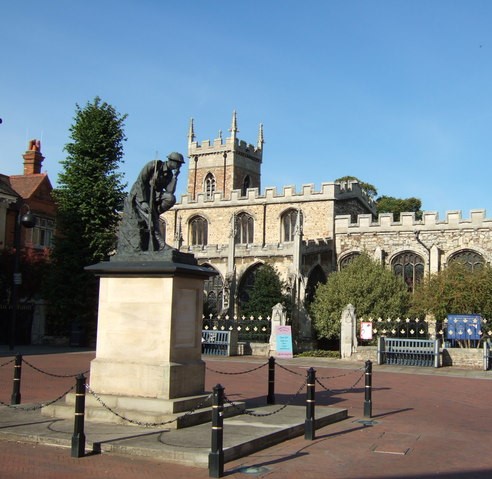 Huntingdon Town Square and All Saint's Church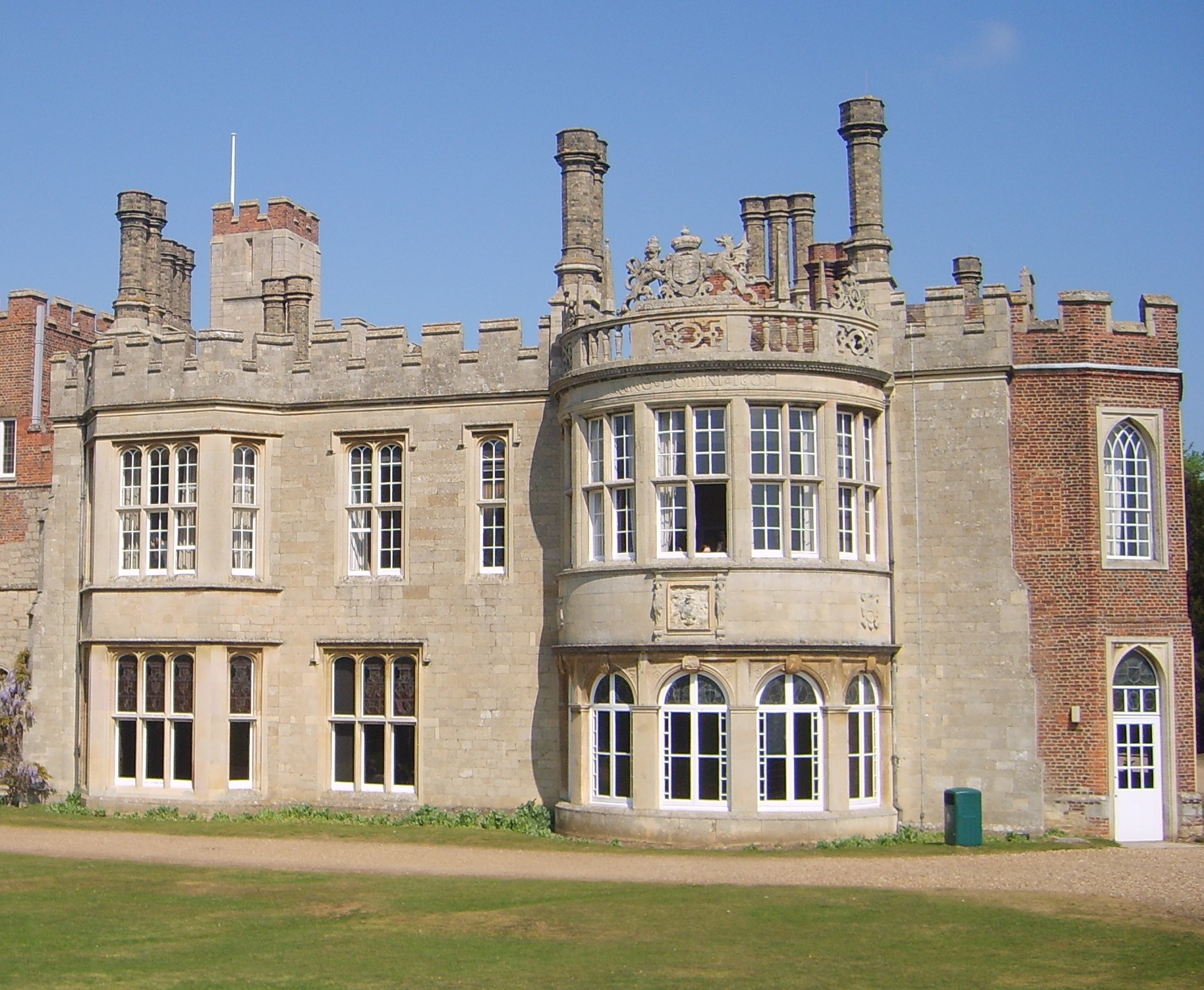 Hinchingbrooke House