The Cromwell Museum Trust was formed in 2015 to take on the ownership and running of the Museum after County Council funding was withdrawn. It is dedicated to preserving and communicating the assets, legacy and times of Oliver Cromwell in a way that inspires interest in those with whom we make contact.
The Trust's formal objective is "to advance the education of the public in the life and legacy of Oliver Cromwell, Lord Protector, by the establishment and maintenance of the Museum in such ways as the Trustees see fit". In 2020 the Trustees were awarded the Trustees of the year award in Share East awards.
We are delighted to have the support of an esteemed patron, a dedicated group of Trustees and a small team of experienced staff.
Our Patron

The Rt. Hon Sir John Major KG CH - Prime Minister of the United Kingdom 1990 – 1997
Sir John entered the British Parliament in 1979, and Government in 1983. He joined the Cabinet as Chief Secretary to the Treasury in 1987; was appointed Secretary of State for Foreign and Commonwealth Affairs in July 1989; and Chancellor of the Exchequer in October 1989. He served as Prime Minister from November 1990 to May 1997, and retired from the House of Commons at the UK General Election in May 2001.
On New Year's Day 1999, HM The Queen appointed Sir John a Companion of Honour in recognition of his initiation of the Northern Ireland Peace Process. On St George's Day 2005, HM The Queen appointed him a Knight Companion of the Most Noble Order of the Garter. In May 2012 he was awarded the Grand Cordon of the Order of the Rising Sun by the Emperor of Japan. Since leaving Parliament, Sir John has taken up Chairmanship of various International Advisory Boards, and also serves as Patron or President of a number of charitable organisations both in the UK and overseas. In October 2011, he was appointed Chairman of the Queen Elizabeth Diamond Jubilee Trust, a Commonwealth-wide initiative established to create a lasting legacy to Her Majesty's 60 years as Sovereign.
As a lover of history and – for 22 years – the Member of Parliament for Huntingdon, Sir John has long had an interest in the life and times of Oliver Cromwell. He believes the Cromwell Museum is an important part of our national and local history.
Honorary President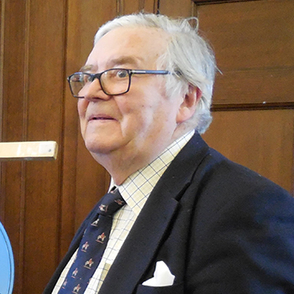 Mr Peter Johnson
Peter is a third generation fine art dealer who has been involved with the Cromwell Museum since 1968. He lives 12 miles from Huntingdon and has been successful in buying a number of objects for the Cromwell Museum, particularly the portrait of General Fairfax and an important portrait of Charles I. His father gave a portrait of Oliver Cromwell to the Museum. He has dealt in pictures by George Stubbs, John Singer Sargent and James Ward.
Peter has been very involved in setting up four charities and served as the first Chair of the Cromwell Museum Trust until 2018, when he retired from the role to become Honorary President of the Trust.
Board of Trustees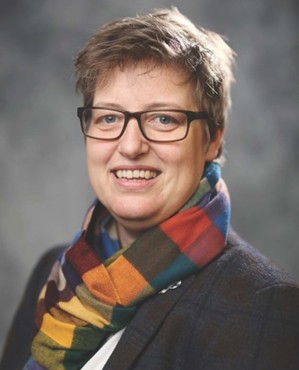 Chair of Trustees - Camilla Nichol
Camilla Nichol is the Chief Executive of the UK Antarctic Heritage Trust, a UK-based charity which cares for six heritage sites on the Antarctic Peninsula. She studied Geology at the University of Edinburgh followed by Museum Studies at the University of Leicester. She has had a varied 20-year museum career working with collections as diverse as geology, scientific and medical instruments, anatomy and pathology, Scottish football and the early oil industry. Previously she was Head of Collections for Leeds Museums and Galleries, headed up the science team for York Museums Trust as curator of geology and prior to that worked in curatorial and technical roles at the Hunterian Museum in Glasgow, Almond Valley Heritage Trust and the Scottish Football Museum. She was Museum Mentor for Whitby Museum and continues as a Trustee for the Burton Constable Foundation, a large stately home in East Yorkshire.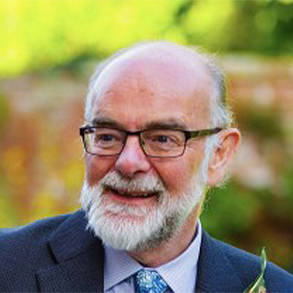 Vice Chair of Trustees - Charles Nixon
Charles is Co-Founder and Chairman of the Cambridge Marketing College and a Mentor at the Judge Business School. A historian by training he has an MBA and is on the Harvard Business Review Advisory Panel. He brings many years' experience in marketing and business development.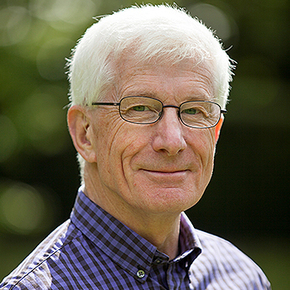 Trust Treasurer - William McVey
William is now retired after many years working as an accountant in the not-for-profit sector. After working for accountants in London and Cambridge he spent 13 years as the accountant at Darwin College in the University of Cambridge. For four years he then travelled the world as Secretary for Finance & Stewardship with the Council for World Mission, working in and with the 31 member churches. After this, William became the accountant for The Perse School in Cambridge and subsequently worked as Bursar of three theological training colleges - Westcott House, Wesley House and the Eastern Region Ministry Course. Then for 7 years William managed the finances of the Faraday Institute for Science and Religion until his retirement in September 2018. William now occupies some of his time a trustee of a number of local charities in and around Cambridge.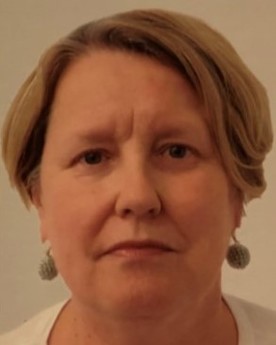 Nicola Clarke
Nicola Clarke read Politics and Modern History at Manchester and joined the BBC as a News Trainee in 1980. She is a former editor of the BBC Six o'clock News and Head of Journalism at BBC World Service Languages. She has worked in radio, television and digital media. Since leaving the BBC she has completed an MA in Early Modern History at Birkbeck, University of London.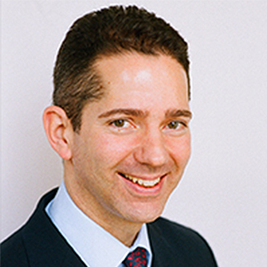 Jonathan Djanogly MP
Jonathan has been Member of Parliament for the Huntingdon constituency since 2001. He qualified as a solicitor, joining City law firm S J Berwin LLP, becoming a partner specialising in corporate law and corporate governance.
Before election to Parliament, Jonathan served as a Councillor on Westminster City Council. In the Commons, Jonathan served on the Select Committee for Trade and Industry and was appointed Shadow Minister for Home, Constitutional and Legal Affairs, Shadow Solicitor General and also Shadow Minister Trade and Industry with specific responsibility for corporate governance and employment law. During the Coalition government, Jonathan served as a Justice Minister with responsibility for the courts, legal aid and civil law. He is now Chairman of both the Corporate Responsibility and the Corporate Governance All Party Parliamentary Groups. An admirer and student of 16th and 17th Century history, Jonathan has long been a supporter of the Cromwell Museum in his constituency.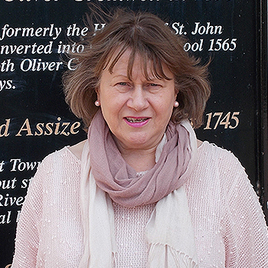 Councillor Sarah Gifford
Sarah came to live in the Huntingdon area in 1955, after moving from Yorkshire with her family as a child and has now lived in the town of Huntingdon since 2005.
She was elected as Councillor to Huntingdon Town Council in May 2015 representing the Stukeley Meadows ward. After being elected, she chose to represent Huntingdon Town Council as their nominated Trustee for the Cromwell Museum Trust. Sarah has served as Mayor of Huntingdon for the year 2018-19.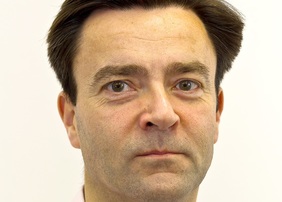 Paul Lay

Paul Lay is the editor of History Today. He graduated in History at Birkbeck, University of London, winning the Dakin Prize. He is a fellow of the Royal Historical Society and a Trustee of the Cromwell Museum. His highly acclaimed book 'Providence Lost: the Rise and Fall of Cromwell's Protectorate' was published in 2020.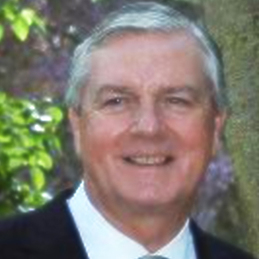 Iain Strath
Iain is an education consultant, providing advice on European Commission funded projects developing new products & materials. Iain has managed large scale European Structural funds and transnational projects; undertaken research for the British Council and NFER; was a long serving UK committee member of EURYDICE, the policy information network on European education systems. He is passionate about fine art, further education, craftsmanship and cooking and looks forward to the day when Huntingdon has a Cromwell Museum of national standing together with a well-endowed art gallery.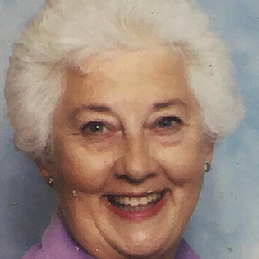 Angela White-Horan
Angela moved to Huntingdon from London in 1992, and since then has been involved in a wealth of local clubs and societies. She has been a Councillor for Cambridgeshire County Council representing the Huntingdon West Ward, a Trustee for the Freemen's Trust of Huntingdon and the Society for the Blind. She is Chair of the Friends of the Cromwell Museum as well as being one of the Museum's Trustees.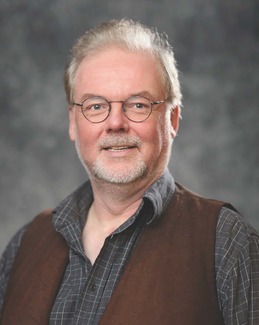 Museum Curator - Stuart Orme
Stuart has a History degree (University of York) and postgraduate qualifications in Education (University of Exeter) and Museum Studies (University of Leicester). For fourteen years he worked for the heritage service of Vivacity, Peterborough's cultural trust, leading on interpretation and programmes for Peterborough Museum, Flag Fen Bronze Age site and Longthorpe Tower, as well as developing a guided tours programme for the city and acting as head of service. He was a key member of the team that refurbished Peterborough Museum in 2012, and created, developed and managed Peterborough's annual Heritage Festival. For two years Stuart was Director of Operations at Peterborough Cathedral, helping develop its programme of events, before becoming Curator of the Cromwell Museum in February 2018. He has a passion for history, which he enjoys sharing with people through his work, as well as writing books and articles, delivering talks and through regular broadcasts on BBC Radio Cambridgeshire. Stuart has long had an interest in 17th Century history, and is also a Trustee of the Huntingdonshire History Festival, Chair of Peterborough Museum Society, a committee member of the Huntingdonshire History Society and an ex-officio member of the council of the Cromwell Association.