February Half-Term Family Fun
12-02-22 - 19-02-22,
-
Admission: £FREE
Location: Cromwell Museum
We have an exciting line-up of free resources and activities planned for this February half-term. Based on our newest exhibit, Cromwell's Navy, our live and downloadable activities will allow you and your family to discover what it was like to be a 17th century soldier-at-sea.
Visit the museum between 12-19 February to explore the Cromwell's Navy exhibit with a new family trail that includes fun facts about life on the ship, and hands-on activities to do both at the Museum and at home.
Join us from your home on Saturday 26 February from 3:00pm - 4:00pm to meet some real 17th century soldiers and sailors who are on their way to the West Indies. They'll tell you what life is like for them on their ship, teach you how to tie some knots, and you'll have a chance to sing some sea shanties and rounds with them! Find out more about this live-streamed event and book your FREE place at https://www.cromwellmuseum.org/events/soldieratsea.
Finally, we've partnered with University of Cambridge Museums to join in with this year's Twilight with the Museums Digital Sleepover event on 16 February. The online programme includes a mixture of pre-recorded and live events and downloadable activities – everything you need to create your own museum sleepover at home. Don't miss our Discover the Naseby activity pack, in which you can learn about the flagship of Cromwell's navy while creating your own ship at home. Visit www.museums.cam.ac.uk/twilight to find out more and sign up for this exciting free event.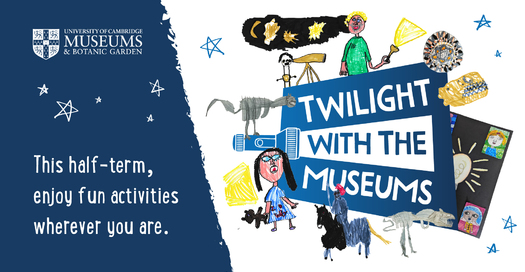 Book Now
Back to events