Courtrooms by Candlelight
19-02-20 - 19-02-20,
4:30 PM - 7:30 PM
Admission: £FREE
Location: Huntingdon Town Hall
A rare chance to explore the historic 18th century courtrooms across the road from the Cromwell Museum by candlelight, with an atmospheric guided tour. with the museum's curator. Hear about some of the trials that have taken place on this site over the last 400 years including those of alleged witches and gruesome murders - and the punishments that awaited them.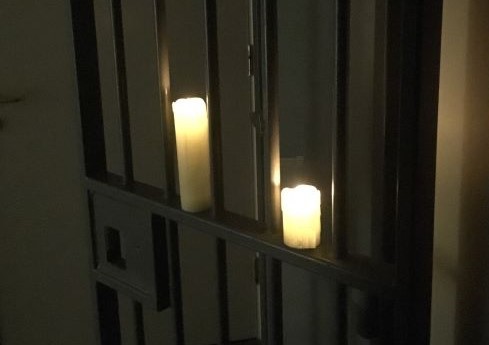 Tours at 4.30pm, 5pm, 5.30pm, 6pm, 6.30pm, and 7pm on Wednesday 19 February 2020.
Tours last 30 minutes.
Due to the dark spaces and content, parental discretion is advised and the tour is not recommended for those aged 8 and under.
Please do let us know if you need to cancel so we can reallocate spaces.
Due to the nature of the historic space, there is restricted access on the tour for wheelchair users.
Toilets and the Museum shop will be available.
This event is part of Cambridgeshire's 'Twilight at the Museums' Programme for 2020.
Book Now
Back to events