Amazing Archaeology Activities
28-05-22 - 05-06-22,
11:00 AM - 4:00 PM
Admission: £FREE
Location:
During summer half term, we're digging into archaeology at the Cromwell Museum. Join us and see what you can uncover!

Civil War Archaeology Dig
Where: Huntingdon Market Square
When: Wednesday 1 June 2022, 12pm – 3pm
Free activity, all ages welcome

In connection with our newest temporary exhibition, From Dunbar to Durham: An Archaeological Mystery, the Cromwell Museum will be having its own archaeological dig during the summer half-term.
Join us on Wednesday 1 June 2022 and discover what historical treasures from the British Civil Wars you can uncover in the ground – will you find a horseshoe, some musket balls, or even a coin?
Our civil war soldiers will also be on site for you to meet.
Amazing Archaeology Trail
When: Saturday 28 May – Sunday 5 June
Free activity, ages 6+
During summer half-term, we will have a new family trail available at the museum for free. Pick one up from the front desk when you arrive, and follow it to discover the real archaeological treasures in our collection!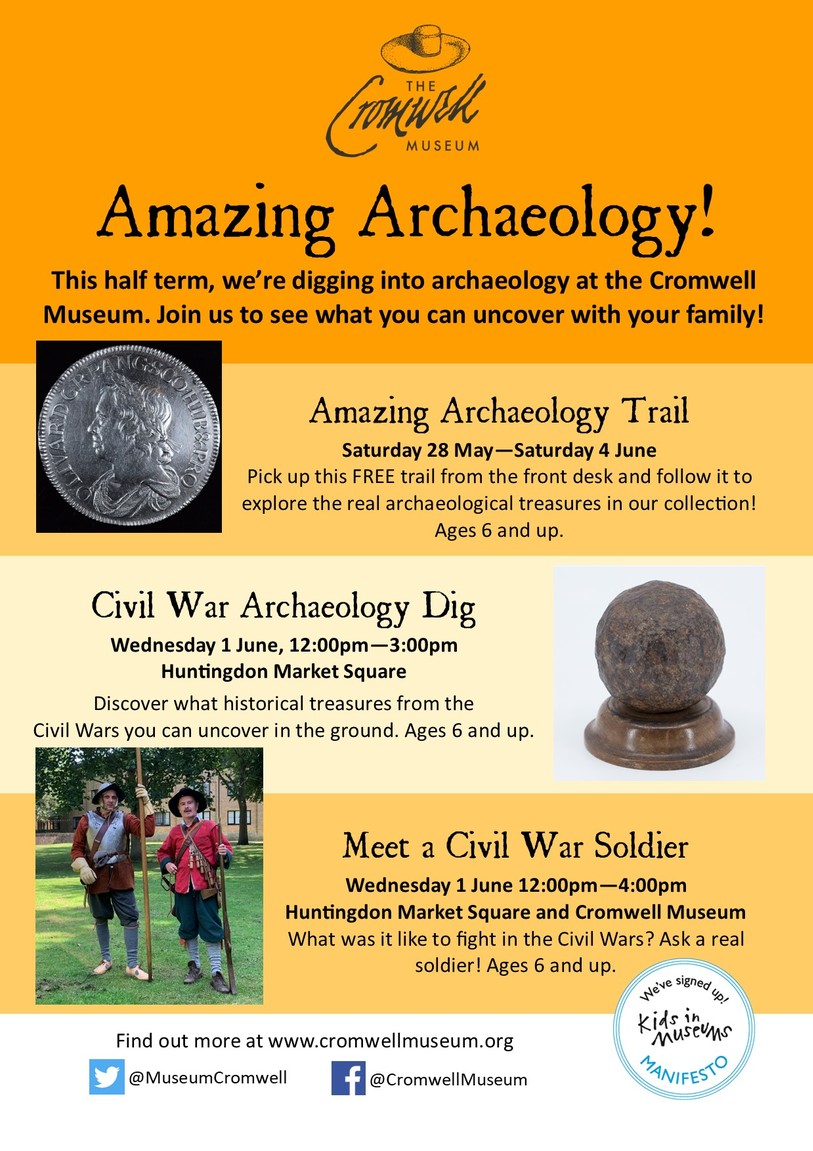 Book Now
Back to events